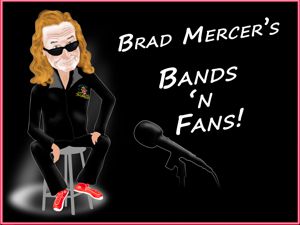 Brad Mercer's Bands 'N' Fans
Promoting new musical talent since 1987
Yep, we're on Facebook

WHERE TO HEAR US:
Brad's Upcoming Gigs:
(See Brad Performing Live)
There are no gigs on the calendar,
at this time.

if it doesn't play on your device, click here to download the mp4 video file.
Check out the
Video of the Week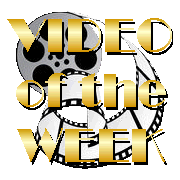 It's almost that time of year, when you'll get to vote on which of the songs we've played in 2017 is your favorite.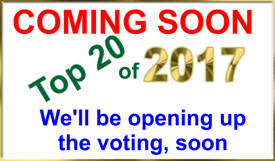 Brad Mercer's Bands 'N Fans is a two hour syndicated radio show featuring the best in new country releases plus new up-and-coming country bands and artists who are unsigned and looking for air play. If that's you, then click on SUBMIT YOUR SONG. We stream worldwide & on FM Radio from Palm Springs, CA on KXCM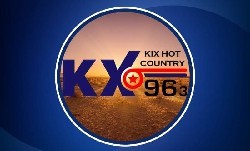 SATURDAYS
4pm - 6pm Pst/Pdt
and
SUNDAYS
6:00pm Est/Edt
on TheIceman.net

RECENTLY PLAYED:
"Down South"


by: Johnny Orr Band
in:


"Drunk Again"


by: Matthew Huff
in: Ark


"Dream About Me"


by: Dexter Roberts
in:


"Every Song Sounds The Same"


by: Tim McDonald Band
in: Nashville, Tn


"Everything's Better With A Buzz"


by: Stevie Monce
in:


"Where We'd Be"


by: Linde LaChance
in:


"Crazy Idea"


by: Jessica Lynn
in:


"Nobody Showed Me"


by: Chad Williams
in:


"Waitin' On Thunder"


by: Brad Puckett
in:


"Just Like A Kiss"


by: Stephen Martines
in:


"Life In A River Town"


by: Chris Webb
in:


"Everyone Sings"


by: Alan Morgan
in:


"Small Town Boy"


by: Dustin Lynch
in:


"Drivin'"


by: Richard Schroder
in:


"After Party"


by: Jessica Lynn
in: