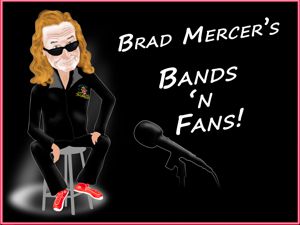 Brad Mercer's Bands 'N' Fans
Promoting new musical talent since 1987
Yep, we're on Facebook

WHERE TO HEAR US:
Brad's Upcoming Gigs:
(See Brad Performing Live)
There are no gigs on the calendar,
at this time.
Brad's Blog
James House Interview!
The interview with James House yesterday was enlightening. If you missed it you can hear it in the "Past Shows Archives" on my website. Click on Show #15.

LINK: JAMES HOUSE
I love hearing from you!
Please send me your comments or feedback on this blog post
Click here
--