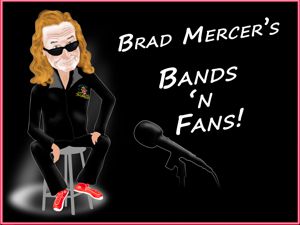 Brad Mercer's Bands 'N' Fans
Promoting new musical talent since 1987
Yep, we're on Facebook

WHERE TO HEAR US:
Brad's Upcoming Gigs:
(See Brad Performing Live)
There are no gigs on the calendar,
at this time.
Brad's Blog
"Get On Up!"
Just saw the story of James Brown - "Get On Up" produced by Mick Jagger. Great film for all you James Brown fans! Go see it if you get a chance.

I love hearing from you!
Please send me your comments or feedback on this blog post
Click here
--